Year: 2018
Services Offered:
-Creative Direction
– Booth Design
– Experiential Design
– Production
– Photography
Center, lift, velocitize: Highlighting an award winning supplement company .
NatureWise was poised to erupt in the natural products space in both beverage and supplement categories. To gain more exposure the brand set its sights on New Hope Network's 2018 Expo West event. The problem was that the team had bit off more than they could chew; they had agreed to the show but they didn't have a proper booth or marketing collateral and the exhibition was only a month away.
We were given the challenge of creating two world-class booths and all marketing collateral and preparing it all to be shipped hundreds of miles away in Anaheim, CA. All of this needed to be done in only two weeks. 
Despite having never previously worked with the brand or the team, we are pleased to say that the booths were a massive success and opened up several opportunities for the brand to expand into various channels. 
The Ashwagandha Energy Drink booth was featured in the Hot New Products section of the exhibit. The booth received thousands of visitors and received the booth received high praise from corporate buyers including Walmart, 7-Eleven, and CVS.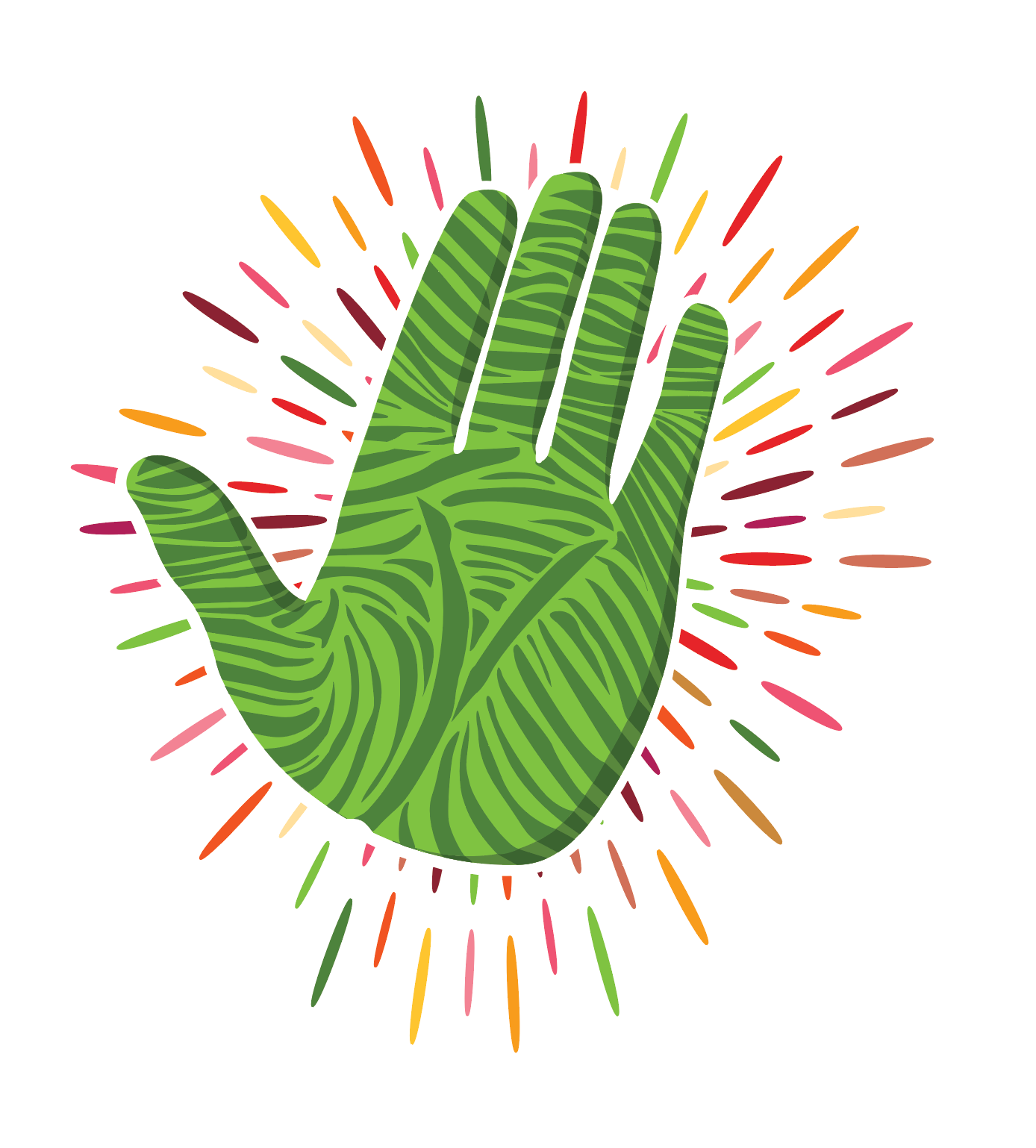 The High-Five to Green Energy.
Because of the energetic nature of the hand gesture illustrations on the can, we were encouraged to do our own of a high-five image to tie the entire line together and emphasize the five flavors. Additionally, we coined the phrase "The High-Five to Green Energy", which became the mantra for the entire drink line and  was typeset on all shirts and signage.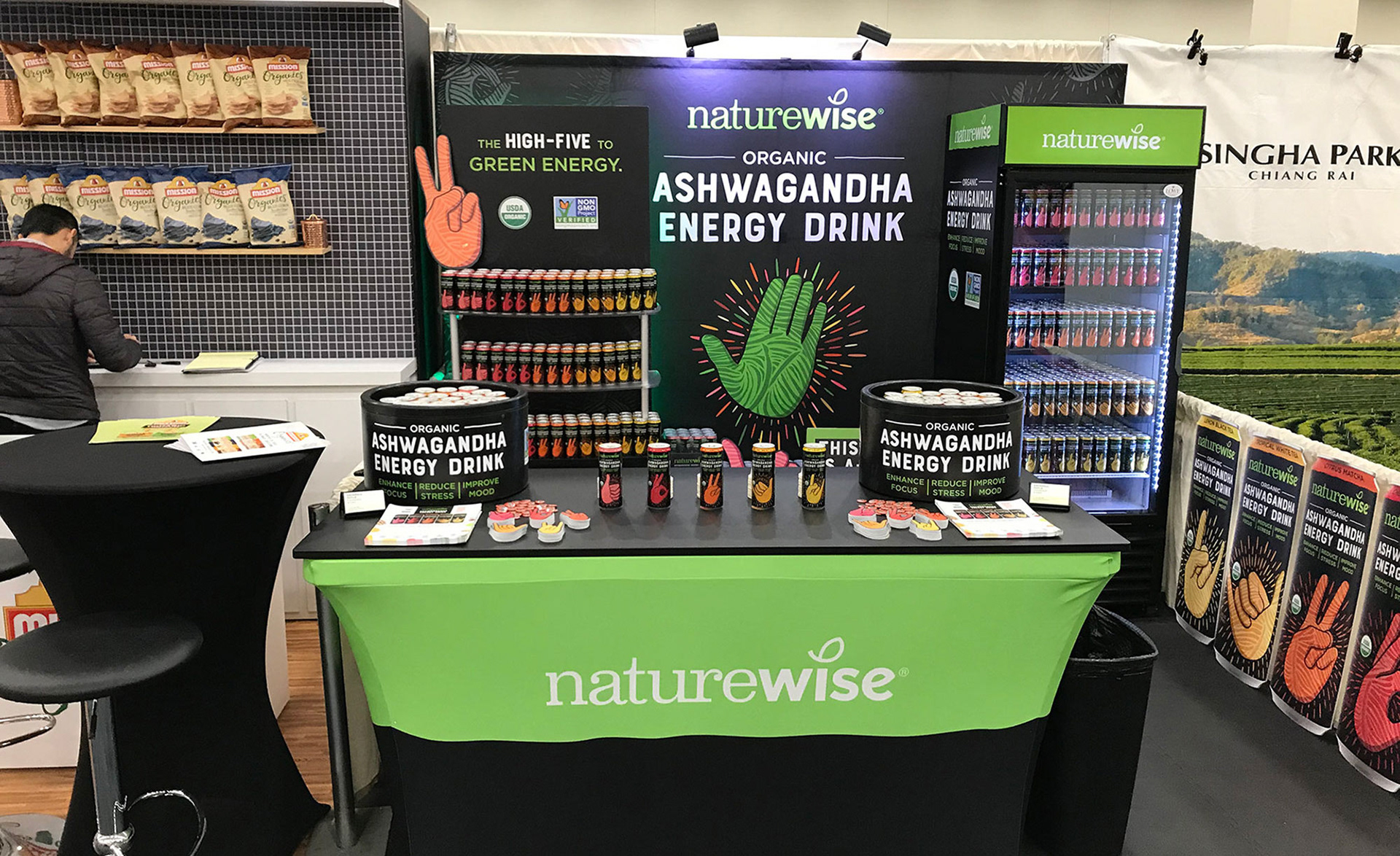 Enlightenment
 through wordplay.
Also, our team was commenting on the uncertainty of the spelling of the word Ashwagandha; it's an adaptogenic herb and the foundational ingredient of the drink line. Because of this, we immediately led the NatureWise team in a game of wordplay, breaking the word into smaller sections to emphasize the spelling. 
THIS IS A-SHWAG-AND-HA BAG, SHIRT, STICKER, BUTTON
(insert noun) was born. The simplistic DIY energy of a manual label maker inspired the booth presentation; the black box provided that mechanism and added a sense of uniformity to the entire project.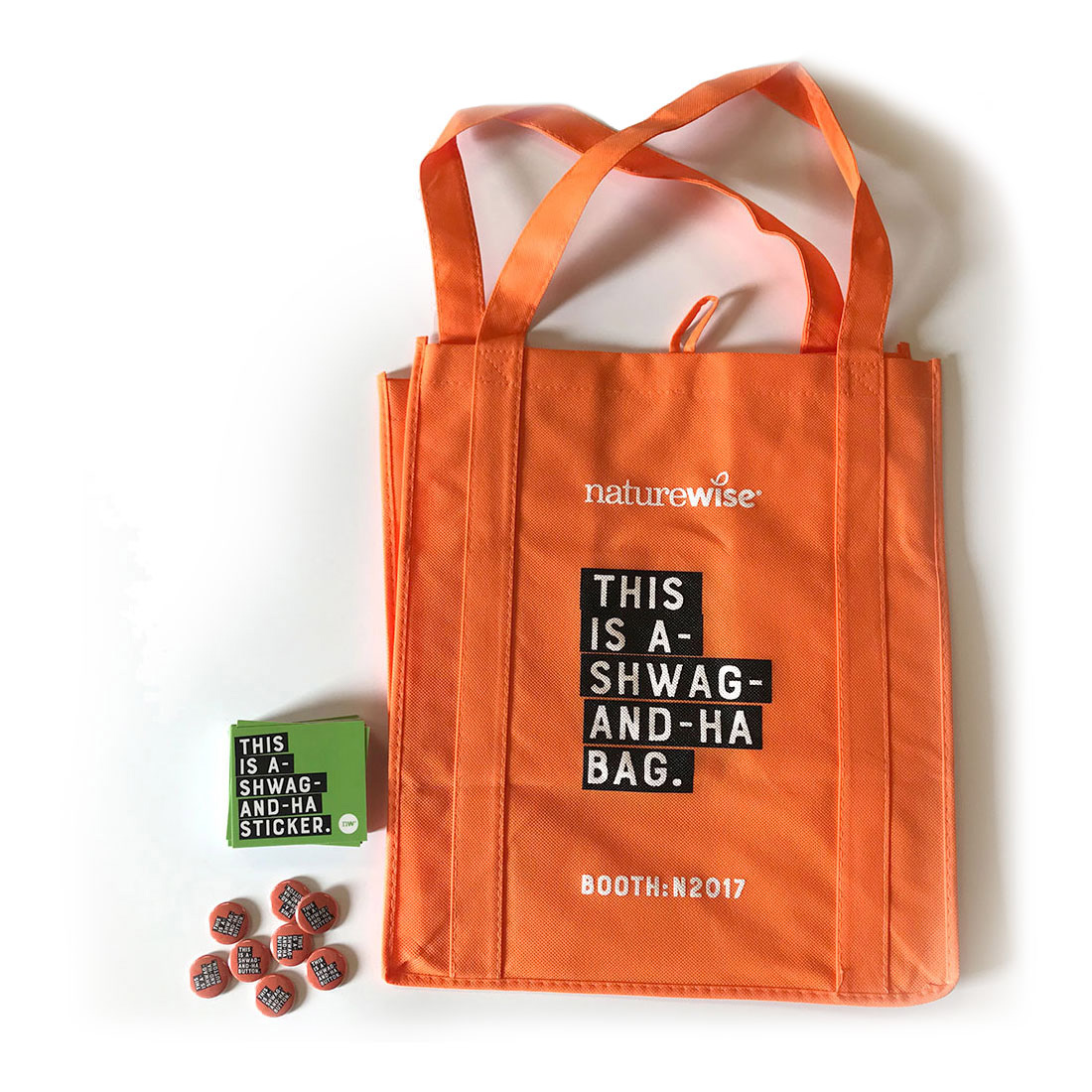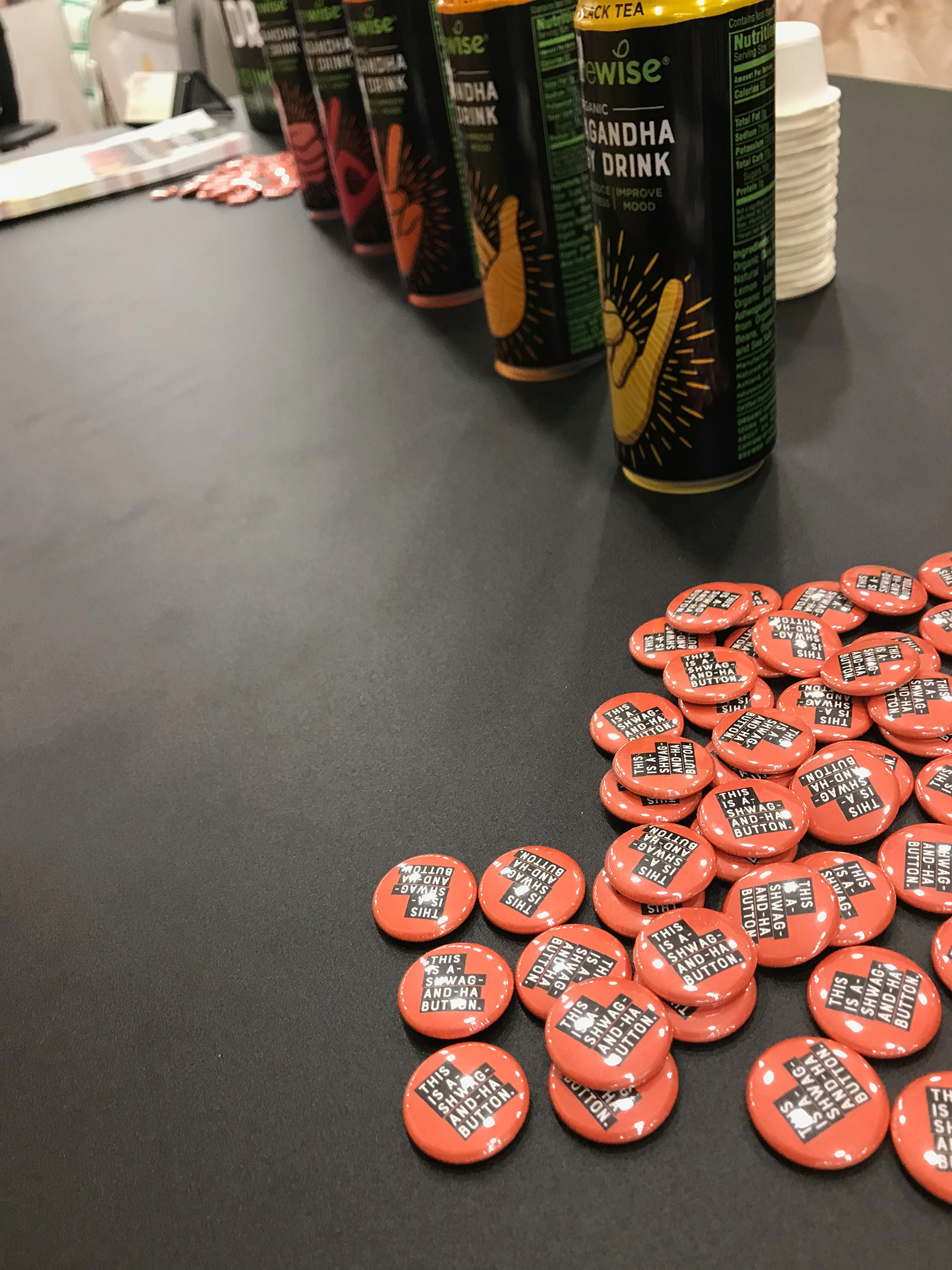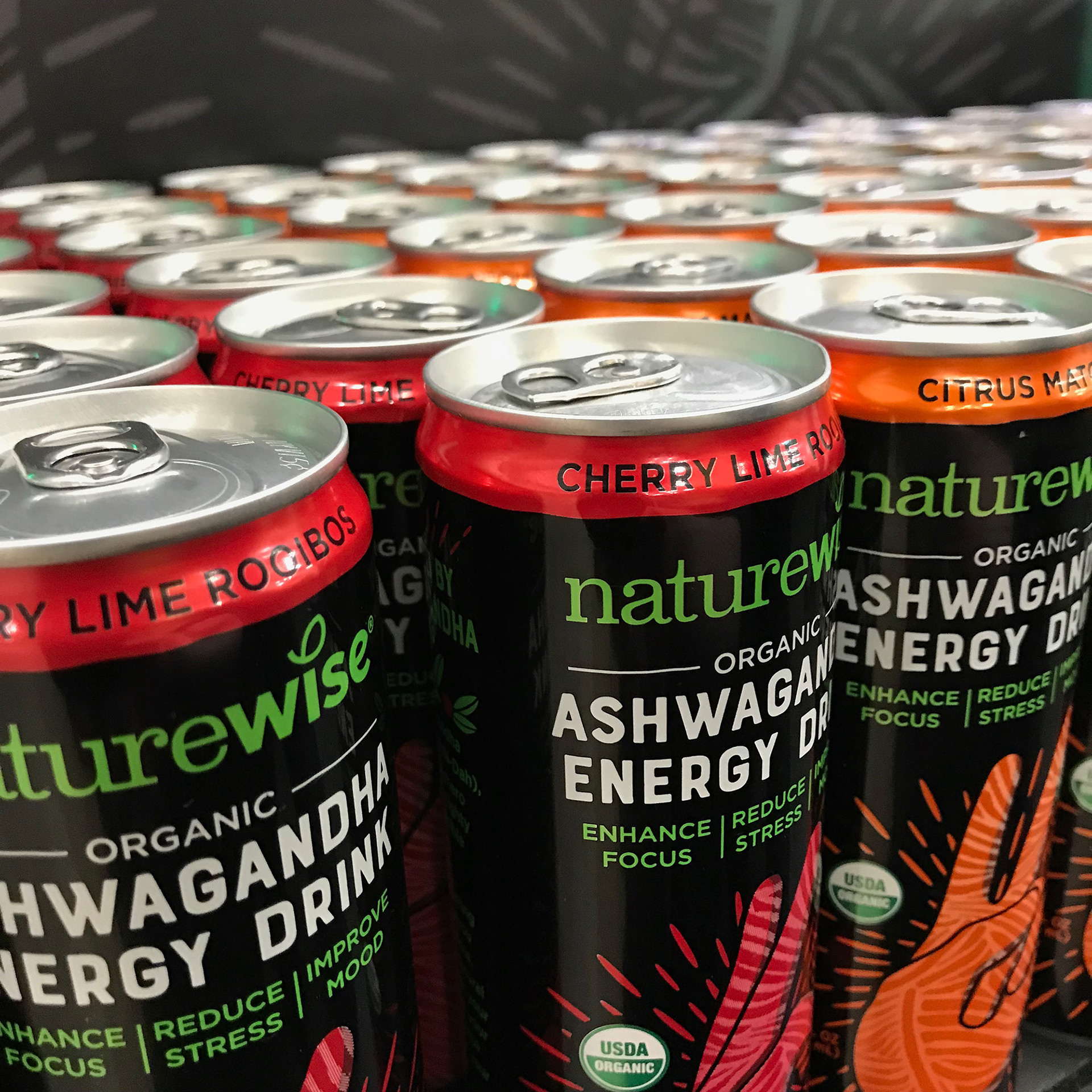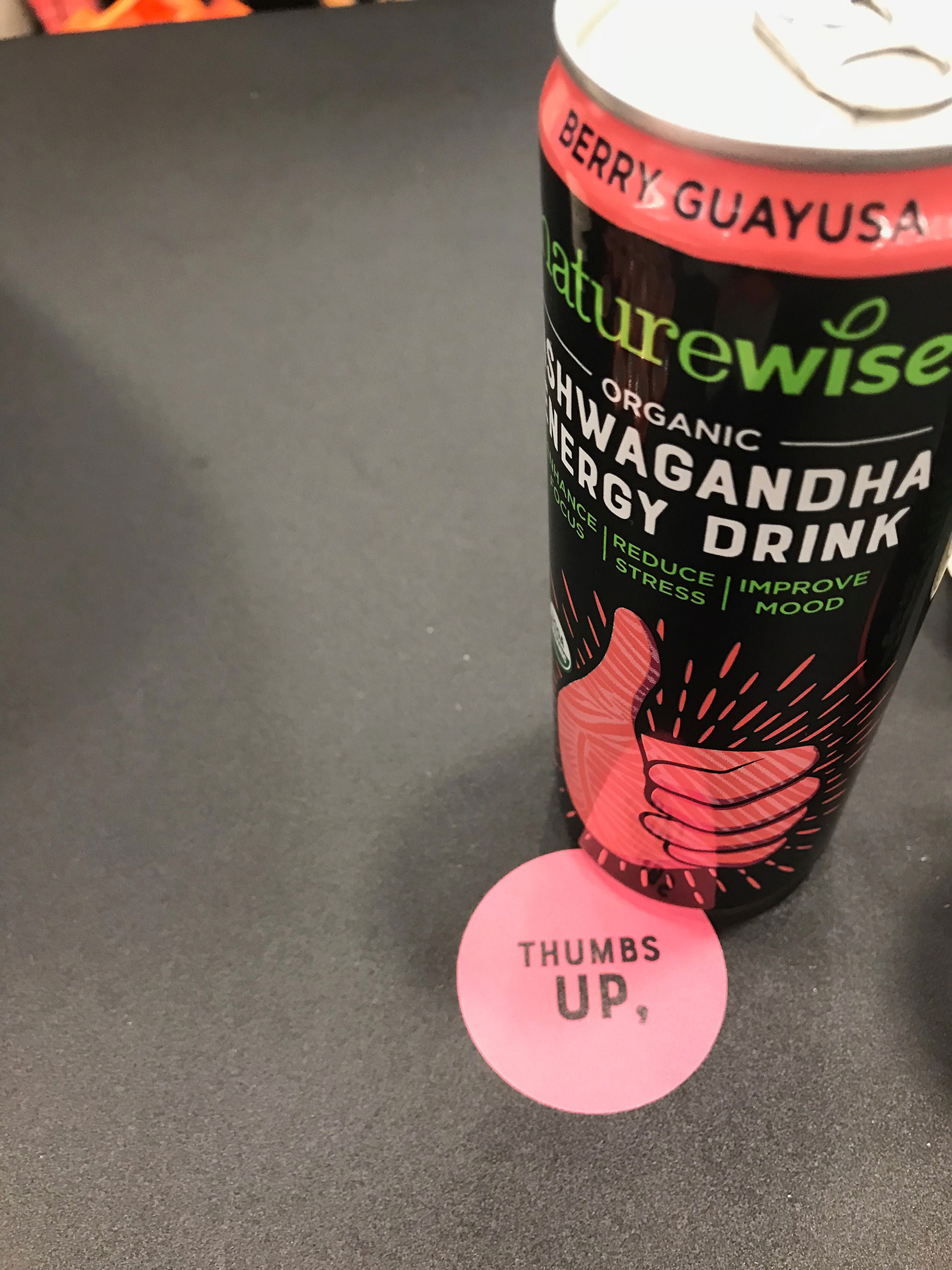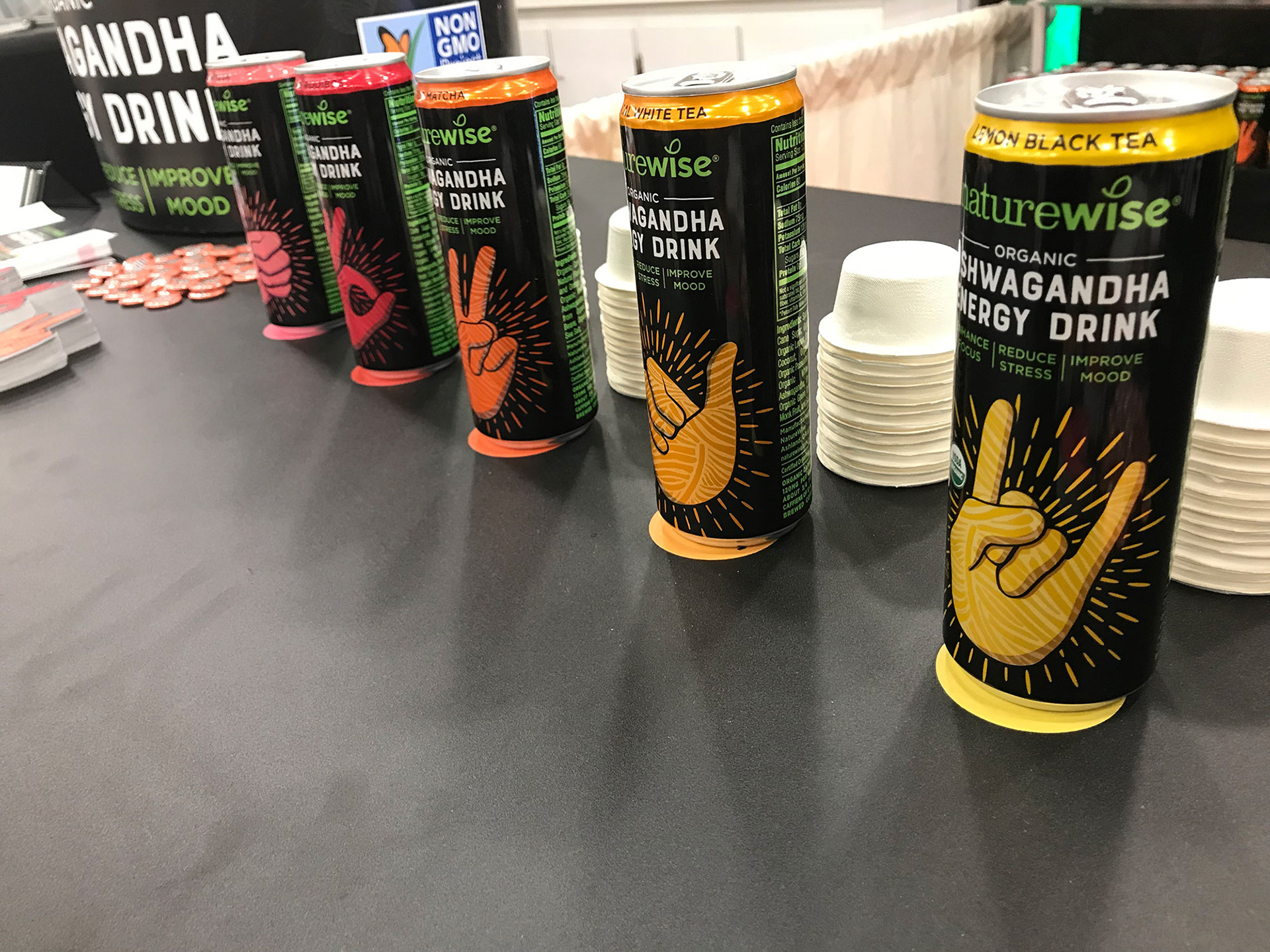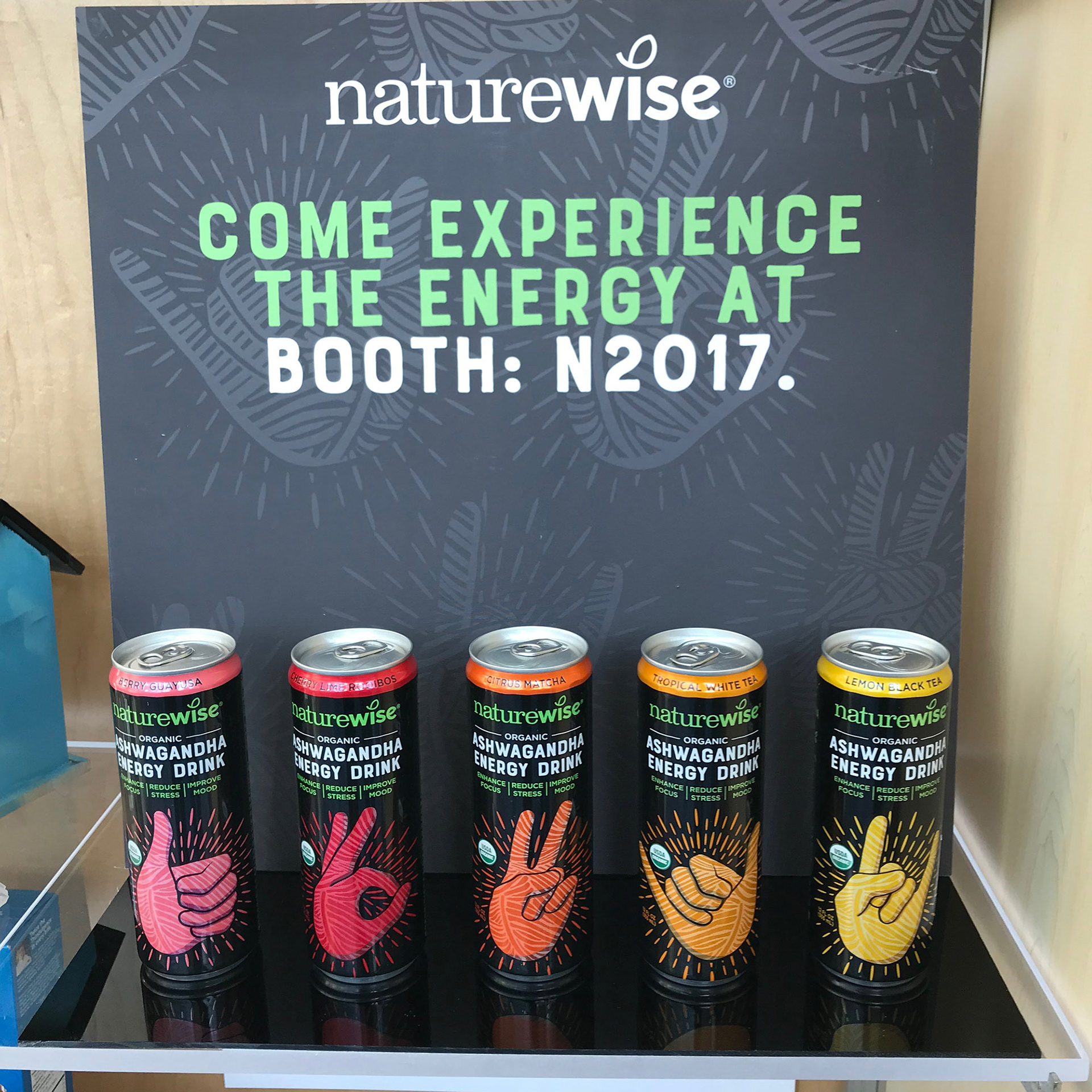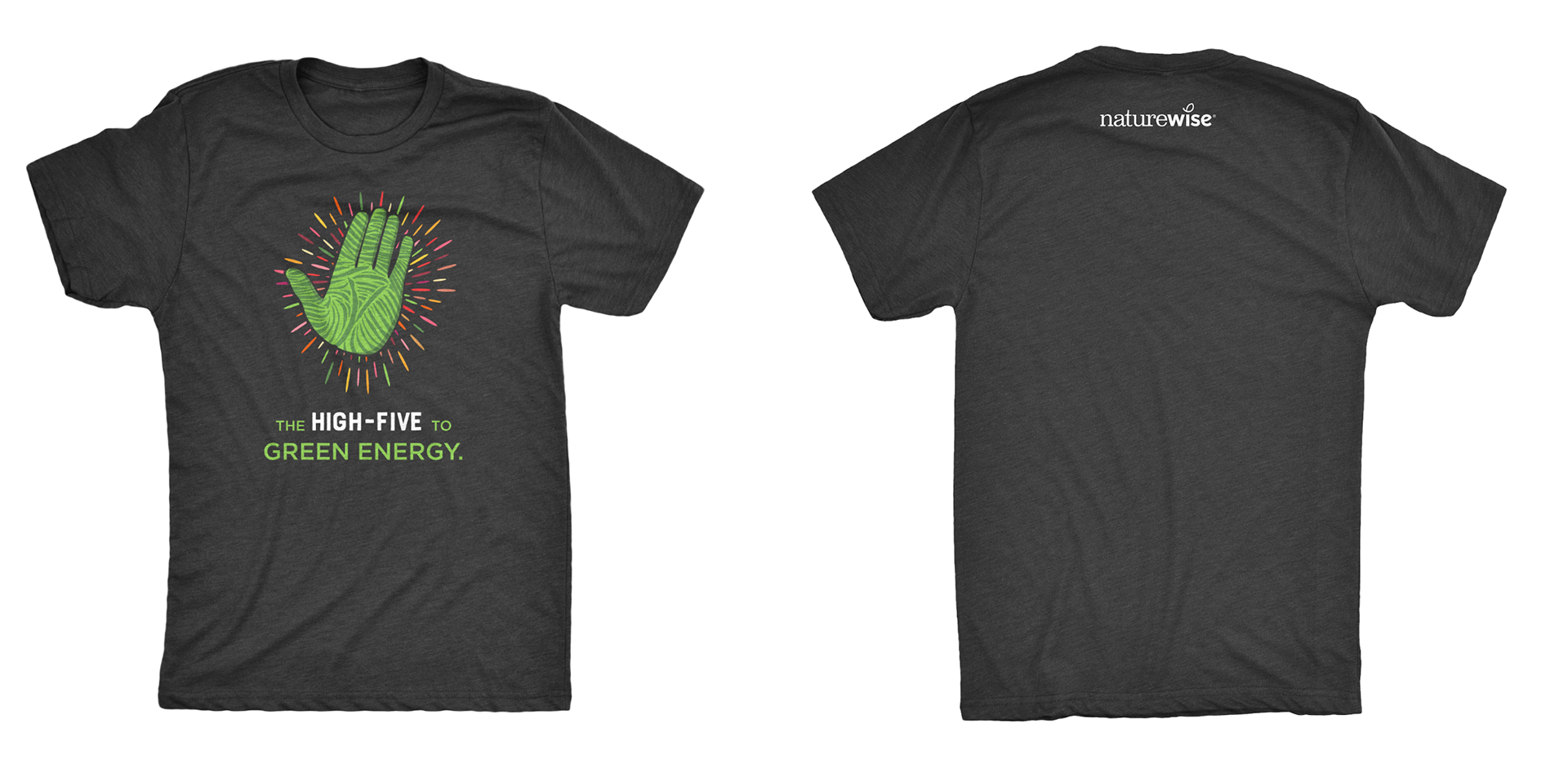 "When they first started working with us David Masters was tasked with creating an entire booth concept (and the actual booth) for a HUGE industry convention only one month later. Although it was a nearly impossible request, they rose immediately to the challenge, and created something absolutely stunning in very little time, and with a team they had just met."
-Marla Craddick, Quality & Compliance Manager