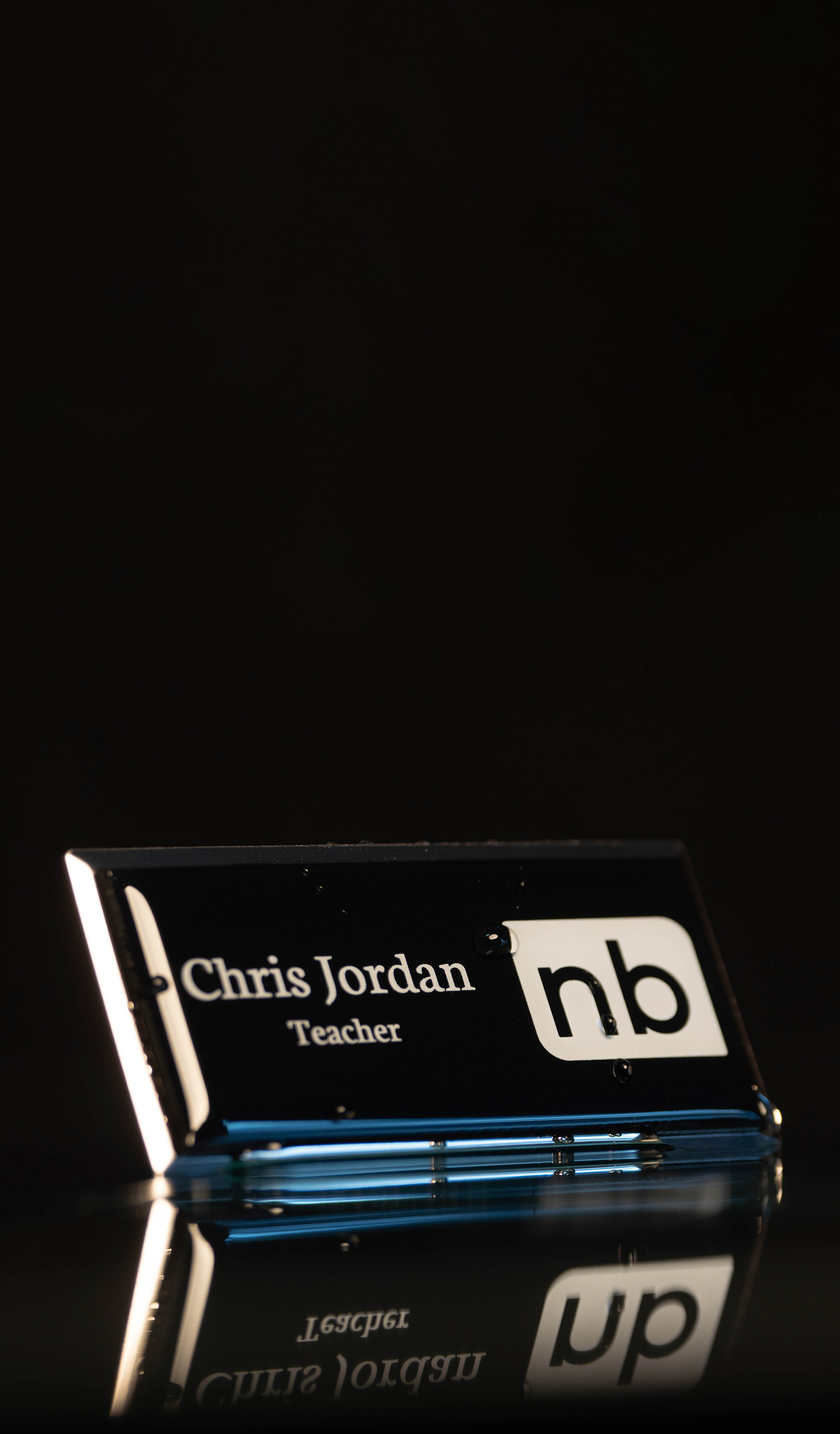 nicebadge® is a regional leader in the name badge industry—a title earned through years of building a reputation based on quality, timely, expert work. Unfortunately, at first glance, their old brand might not have told you this.
nicebadge® needed a brand strategy that better reflected their core attributes, and that solidified their position as "makers of the world's nicest name badges."
In the initial deep dive, it was determined that we needed to reposition the nicebadge® brand in a way that answered two key questions:
1) Why would someone pay more for a quality name badge over a cheap one?
And,
2) Why choose nicebadge®?
The answers to these questions would inform every element of the rebrand, as we adapted their branding and messaging to highlight and emphasize what made nicebadge® stand out from its competitors: high quality products, exceptional customer service, and quick production time.
We zeroed in on the fact that for nicebadge®, experience was a value proposition. Their extensive experience in their industry was one of their main selling points, and their brand needed to reflect this.
We also observed that their current product photography didn't immediately communicate the quality of their products. We created new photo guidelines and suggested a product photoshoot that would more accurately reflect these standards—large, striking images that highlighted the quality and elegance of nicebadge® products, emphasizing the beauty and significance of a seemingly "mundane" item like a name badge.
In creating new brand guidelines, We adapted the tone and messaging of the nicebadge® brand to be bolder and more concise. We knew that as an industry leader, the voice of nicebadge® needed to come across as confident, but not arrogant—an earned expertise that was reflected in the way they spoke about their products. The voice of nicebadge®, like their products, needed to make a great first impression—language that was brief, compelling, and elegant was essential.  Concept was key in approaching the brand update for nicebadge®. We knew that feelings of friendliness, trust, and consistency needed to come through in every element of the brand, from its color palette to its font choice.
"For nicebadge, experience was a value proposition."
The result was an elevated, enhanced brand—one that was once more in touch with the key tenets of its identity, and ready to put its best foot forward in front of its customers.